Barbie started Nga Tawa half way through Year 10. She'd met Principal, Mrs Carter and International Dean, Mrs Harvey when they were visiting the Hong Kong Trade Fair.
Despite being very homesick initially, her new friends and teachers helped her settle into life at Nga Tawa.
She found Nga Tawa's peaceful, rural environment a stark contrast to her upbringing in Hong Kong's CBD. It took her a little bit to get her head around a 20-minute walk to town. She also went from having 40 students in her class to small classes with lots of one on one time with teachers.
Now some of Barbie's favourite things are New Zealand milk, the grass, the trees, the fresh air. And even though she grew to love the outdoors, she loved watching movies even more. Thankfully, the Wifi reception improved every year she was here.
At Nga Tawa, she rode a horse for the first time, played volleyball and badminton. She loved boarding – especially in her final year when the Year 13 students live in cottages. It's a bit like flatting. Barbie's adamant it made her much more independent and prepared her for her next challenge. She returned to Hong Kong to study Public Relations.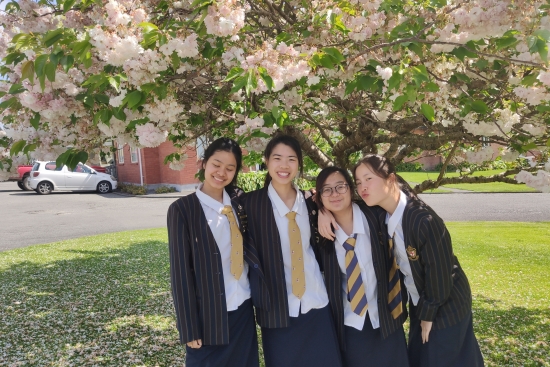 Barbie, second from the right.