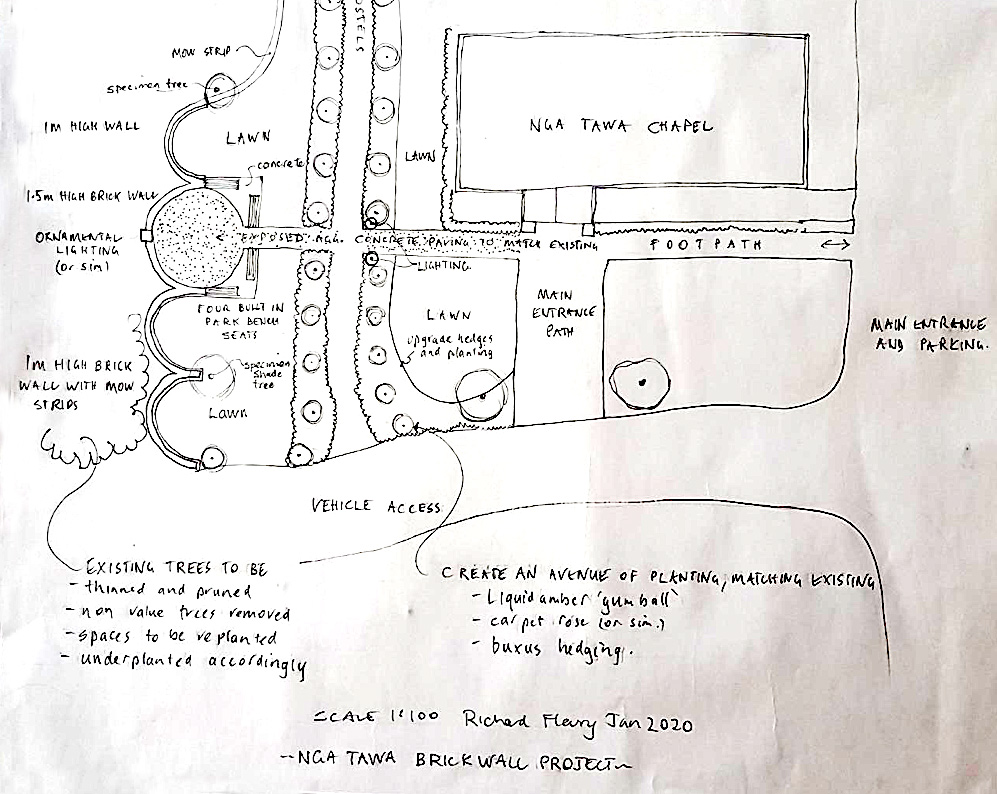 This fundraiser is now closed. The Commemorative brick wall is currently being built. For more information please contact Nga Tawa Old Girls Association President, Sarah McVerry. (sarahmcverry@icloud.com or 027 287 9136)
Plans are being made for the construction of the Commemorative brick wall featuring old girls, families, staff and leavers.
Many thanks to Old Girl and architect Sam Rollinson ( 2012-2016) whose initial plans helped the Old Girls decide on the wall location. Past parent, Richie Fleury has also generously donated his time to create the design (see it here) and will be carrying out the groundwork before brick laying begins.
Because bricks will be placed chronologically when the wall is built, this is a final opportunity for Old Girls, staff, families and friends of Nga Tawa to cement a place in our history by ordering an engraved a brick. From 2021, new sections of the wall will be built using the names of Nga Tawa leavers only.
To engrave your place on this wall for a donation of $200, please fill in the form below.
All proceeds of this stage of the project will go towards a scholarship fund administered by the Nga Tawa Old Girls Association.
If you have any questions please contact Sarah McVerry (President, Nga Tawa Old Girls Association) on 027 287 9136 or sarah@sarahmcverry.co.nz
HOW TO DONATE
Complete the form below, when you click submit you will be taken to our PayPal page.